So my long lost best friend,
Whitney Thomas
, just did a lovely little post on feather extensions. Never in my life would I think of that being cute but oh man, SO adorable. Now I am kinda wanting one.
Here is how hers turned out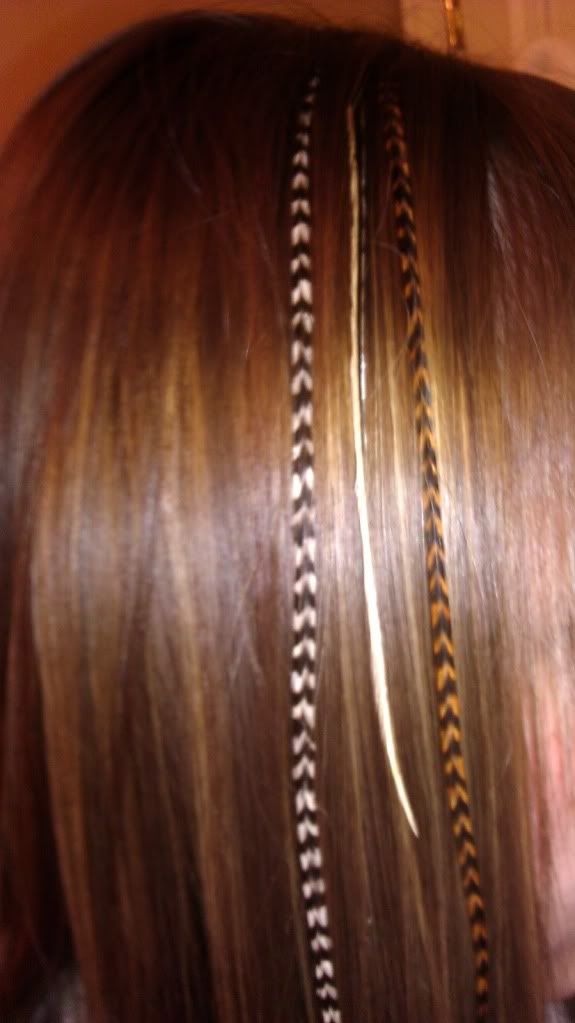 I love it.
What do you think?