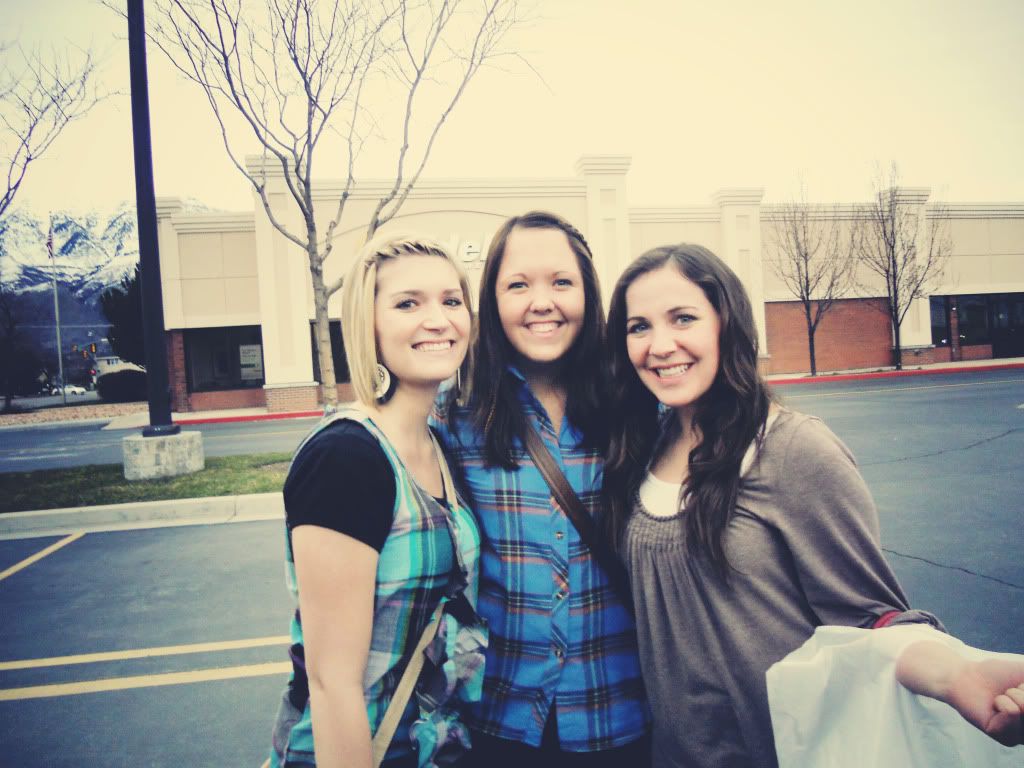 I spent a little bit of last night with these lovely ladies, doing a little shoppin' and lots of chattin'...
This was 2 & 1/2 years ago, on my 19th birthday.
They had planned a surprise trip for me, they had Ben convince me we were going to the zoo.When really we drove up to visit them in Idaho, did some shopping, ate delicious cupcakes and laughed a whole lot.
I love these girls, so very much.
Can't believe how much has changed,
two of us are married and the other is leavin' on a mission in less than a month :(
...yes, I do plan on staying home and crying all day that day!
Anyways, It was a fun time ladies, I will surely miss Sister Mills.