We decided to take a getaway to SLC, spent the night in a hotel, had a blast at the Jazz game & ate yummy food. It was a GREAT little break from the real world, If I could I would take a little getaway every weekend, I would.

We ended up with GREAT seats, just 15 rows away from the bench.... I could reach out and touch Hayward.
For those who don't know, I may or may not have a major crush on Hayward, and I was VERY happy he did GREAT that game..I'd like to think it was because of me. Husband tells me no though! I never thought I would be into sports that much, but being married to Ben, sure has made me love it. I LOVE watching hockey & basketball & I hate football. I have fallen in love with the Jazz & can follow any game & know who is playing. So even though they lost, it was so much fun.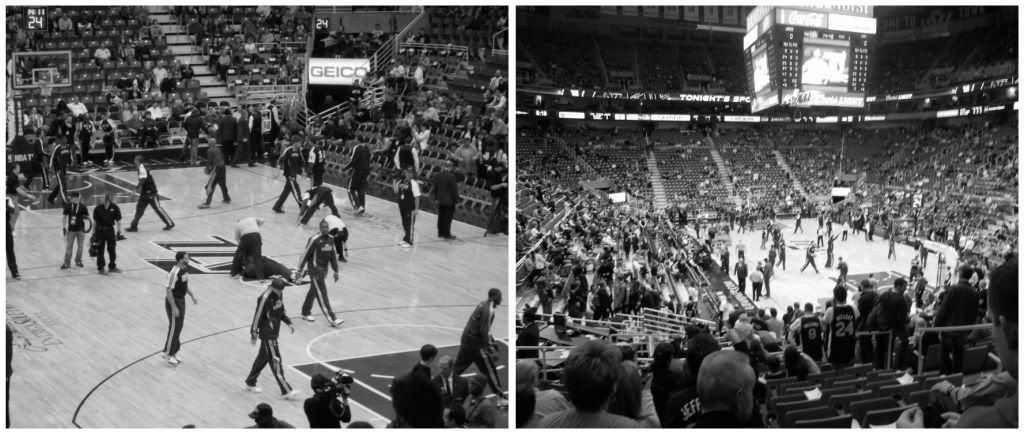 I think since Ben takes interest in my designs, fashion & photography. That I should take interest in his love for sports.
Wifes out there, don't you agree?!