After a long while and being drove CRAZY by our overload of movies, we finally decided to upgrade. Still the same shelf just double the size. It is a monster, but it holds everything. Actually it holds about 115 movies per shelf....yes, we own like 250 movies plus tv series. With this new thing I finally decided to add some more things to our walls....it is still a work in progress.
Lets be real here, I will never be fully done decorating, thanks mom. a little background,
back when I would stay up to the wee hours of the night. I would find my lovely mother redecorating our house at 2 am. So thanks to her, I will never be able to declare a room finished. They will always be a work in progress.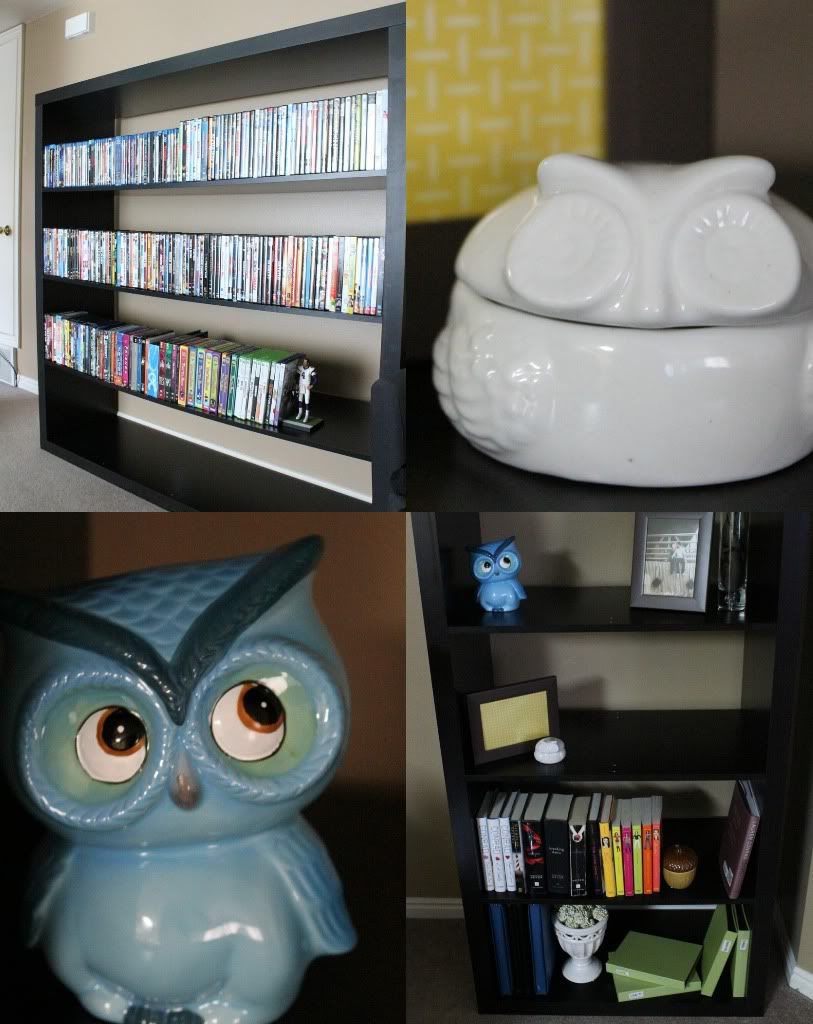 So here is our little Campbell front room.